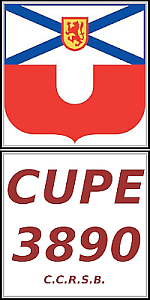 CUPE Nova Scotia and the NSTU want our help.
CUPE 3890 members are invited to attend a rally to greet Mr. Zach Churchill, the Nova Scotia Minister of Education.

When: Monday, February 26, 2018

Time: 4pm

Where: Truro Junior High, 445 Young Street, Truro

The purpose of the rally is to show a proper and respectful greeting to the Minister as he arrives for a scheduled meeting at 4:30pm with 20 local teachers.
This message was sent to us by Nan McFadgen, President of CUPE Nova Scotia, and Drew Moore from the NSTU.
---