We are the Support Staff for the
Chignecto-Central Regional Centre for Education (C.C.R.C.E.)
The Head Office is located in Truro, Nova Scotia, and the school district includes the counties of Cumberland, Colchester, Pictou and the East Hants area.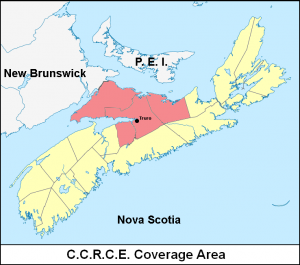 We have over 400 members in the following classifications: Schoolbus Drivers (with and without additional duties), Bus Mechanics, Maintenance Inventory/Warehouse Clerks, Tradespersons, Safety Technicians, General Maintenance, Groundskeepers, Custodians, and Labourers.
---
Here are the some of the latest posts.
To see more posts, click "All Posts" in the menu.
---
Convention Delegates 2019

Every two years, both CUPE National and the Nova Scotia Federation of Labour hold conventions.

The CUPE National event will be held in Montreal – Oct 7-11, 2019, and
The Nova Scotia Federation of Labour event will take place in Halifax – Oct 27-30, 2019.

Local 3890 is entitled to send three delegates to the CUPE Convention and four delegates to the NSFL Event.

During our Local 3890 June meeting, elections were held to select the delegates.
The CUPE delegation is Ron Davis, Robert MacKay, and Clint Eagles.
the NSFL delegation is Ron Davis, Lisa Davison, Robert MacKay, and Sherrylynn Woodworth.

School Calendar 2019-2020

CCRCE has released the Quick View Calendar for the 2019-2020 school year, a copy is presented here for your information.
You can download and print this calendar on a standard 8.5″ x 11″ sheet of paper.

It is also available on the CCRCE website using the Calendar – Quickview Calendar: Year-at-a-Glance  link on their main page.