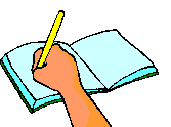 Do you have an up coming event that you would like posted?
Something special that needs to be said?
Our contact form allows the user to select one of several different Local Officials.
You can choose one of two Stewards
Val Y. or Lisa D. or,

our Secretary
Sherrylynn W.
If you wish to reach any other local Officer or Committee member,
not listed in the drop-down box, send your message to Sherrylynn who will be happy to forward it onward.
Click here for the Contact Form.
---
If you have any comments or feedback about this site,
Please use the Contact Form and select the Webmaster – Gil D.